Robot cells support post-processing steps.
Copper pipes are processed on pipe cutting and bending machines.
Assemblies can be joined in brazing stations.
METUSAN develops its own production facilities that are used to post-process turned and milled parts (e.g. rotary indexing tables, drilling and milling equipment).
Eccentric, stamping and deep-drawing presses are used to manufacture stamped and drawn parts from sheet metal.

Tube bending machines
CNC tube bending machine BML Smart
Pipe diameter: min. 6 mm to max. 28 mm
Conventional tube bending machine
Pipe diameter: min 10 mm to max. 22 mm
Hard brazing stations
In-house production of the inductors
Post processing machines
Rotary indexing tables with drilling units

Rotary tables with thread cutting units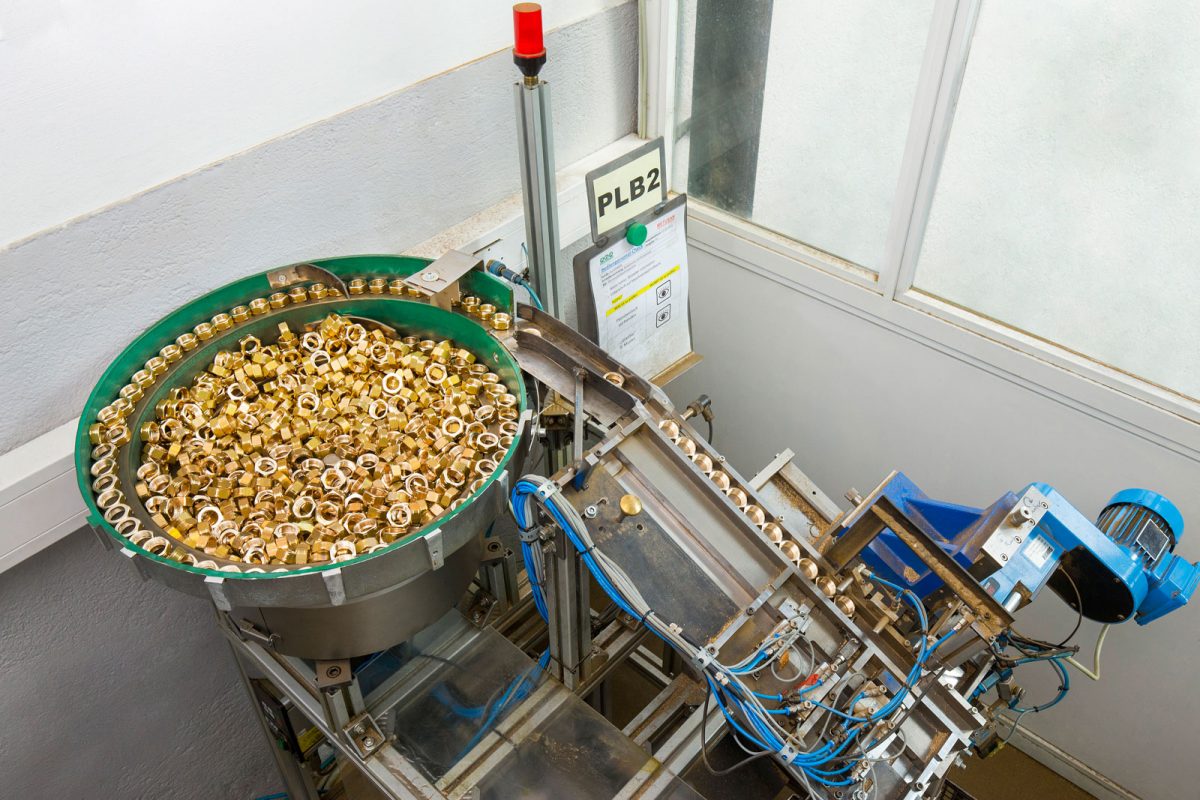 Pressing, Punching and deep drawing machines
Workpiece diameter 200 mm

Material thickness max. 2 mm